Capabilities
Knowledge
Rich and widely ranging experiences from a distinguished career enable Stephen Nobel to provide seasoned knowledge on best practices, as well as the foresight to be a beacon for emerging trends.
Wisdom
Proven performance in a variety of luxury market segments empower Stephen Nobel with insights and inspirations that comprise a reservoir of perspective, the clarity of vision that might just stretch your mind, but will definitely benefit your business.
Relationships
Networks of interlaced relationships are one of the most powerful forces in business today, and Stephen Nobel brings an ecosystem of trusted linkages that, when properly leveraged, can generate significant success.
Profile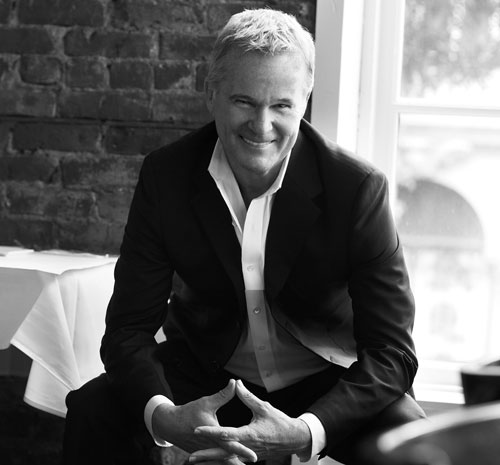 Steve Nobel has been paired with interior design during the entire era that saw the evolution of the trade from parlor game to professional business. As an advisor to designers, author and advocate for design, his consulting firm NOBELINKS specializes in the better markets for design at home.
Over the years, Steve has invested his vast experience and leadership skills to open doors, connect people and ideas while assembling groups of leaders throughout what he calls the 'design ecosystem,' so that everyone benefits - especially the interior design and decorative furnishings markets. As an example of his critical link between interior design and industry, he will lead the first-ever Summit among industry, design centers, designers and media taking place at the ASID President's Forum in 2013.
He is an author of "Aiming at Affluence; Marketing Interior Design to Luxury Clients," and is either the contributing author of or source for articles published in ASID's ICON. He frequently presents CEUs in Design Centers throughout North America, and is an ASID Distinguished Speaker. But it was his breakthrough White Paper on "Home and Interior Design Among the Affluent" that prompted a national advertising campaign on the benefits afforded clients by the design experience.
As faculty at New York School of Interior Design and Design Institute San Diego, Steve prepares his students through his series of workshops titled "Design Entrepreneurship: Cycle of Success" with business insights into their profession and tools for running their own businesses. Earlier in his career, he was a Trustee at Kendall College of Art and Design, and a pioneer with FIDER (now CIDA).
Prior to establishing his own firm, Steve was an owner and president of The John Widdicomb Company, and also served as Managing Director of Baker, Knapp and Tubbs, Ltd. in London, England. Throughout his career, he is always at or near the nexus of design, business and entrepreneurship, willing to contribute his wisdom and leverage his relationships toward advancing the interior design profession.